The City of Corner Brook is located on the West coast of the island of Newfoundland in the province of Newfoundland and Labrador. The port itself is 35 km (22 miles) inland from the Gulf of St. Lawrence. Sheltered by the surrounding Blomidon Mountains, the port is very sheltered resulting in very few wind or wave issues. Accessible year round, the waters of the Bay of Islands are extremely deep with a 90 metre (300 ft) channel to gulf depth and a minimum dockside water depth of 10 metres (30 ft).
Corner Brook Port's dock is 362m and constructed of reinforced concrete and steel tube pile bents with a modern arch fendering system. There is approximately 28,000 square metres of fenced storage space adjacent to the dock and a high capacity fixed pedestal crane (53 tonnes) to facilitate the loading and unloading of containers and cargo at dock side. Additional storage and retrieval equipment can be accessed as required. The main berth location of Corner Brook Port is 48.985°N, 57.941°W.
The Port of Corner Brook is directly connected to the Trans Canada Highway (TCH) via a four lane arterial road. This provides easy highway access and connections to two airports, Deer Lake Airport which is 50 km from the port and Stephenville Airport which is 80 km from the port. The area is also serviced by a regional hospital located in town.
Corner Brook Port is fully certified under ISPS regulations. There is a Canada Border Service Agency (CBSA) office located nearby which can provide customs clearing and authorized embarkation and disembarkation of passengers and crew of all types of ships.
The port can accommodate more than one cruise ship per day and is capable of docking one of the longest in the modern world… The Queen Mary 2. It is also well known for its' pristine fresh water, which is readily available to visiting ships at a minimal cost.
Fresh Water
Security Services
Port Operations Personnel on site
Burner and Diesel Fuel
Gas and Lubricants
Minor Repairs
Stevedoring
International Garbage Disposal
Gray / Black Water and Sludge Removal
Canada Border Services Agency (CBSA) office nearby
Supply and Service companies in town
Regional Hospital
Two Airports in close proximity
Tug Services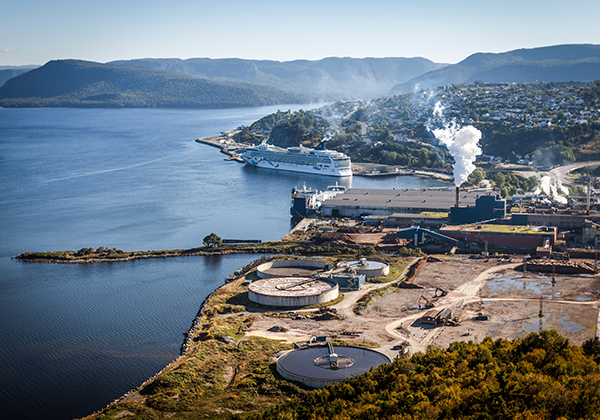 There are a number of ship agents and sub-agents who provide services to cruise ships sailing into the Port of Corner Brook. These agents are able to coordinate a full range of services that may be required by your vessel including fuel, supplies and minor repairs.
Tony Batten
Western Dock Services
P.O. Box 1002, Corner Brook, NL A2H 6J3, Canada
Tel.: (709) 632-1272
Fax: (709) 639-7922
batten@wds.nf.ca
Colin Conrad
F.K. Warren Limited
2000 Barrington St., Suite 920, Cogswell Tower, Halifax, NS B3J 3K1, Canada
Tel.: (902) 423-8136
Fax: (902) 429-1326
Cell: (902) 483-2611
ops@fkwarren.ca
Karen Deegan
K D Marine Inc.
88 Parkdale, Pointe Claire, QC H9R 3Y7, Canada
Tel.: (514) 426-8228
Fax: (514) 426-0266
Cell: (514) 945-5420
operations@kdmarineinc.com
Francis Kenny
Avalon Customs Brokers
P.O. Box 5774, St. John's, NL A1C 1A3, Canada
Tel.: (709) 576-4761
Fax: (709) 576-0159
acb@harvey.nf.ca
Martial Savard
Ramsey Greig & Co. Limited
2 rue Nouvelle-France, Quebec, QC G1K 8P7, Canada
Tel.: (418) 525-8171 (24 hrs)
Fax: (418) 525-9940
cruise.ops@ramsey-greig.com
Ed Strickland
Montship Inc.
12 Leah Heights, Kippens, NL A2N 3X6, Canada
Tel.: (709) 643-9173
Cell: (709) 649-7427
Fax: (709) 643-9738
montship@nfld.net
Aerial Photos of Corner Brook Port Waterfront Properties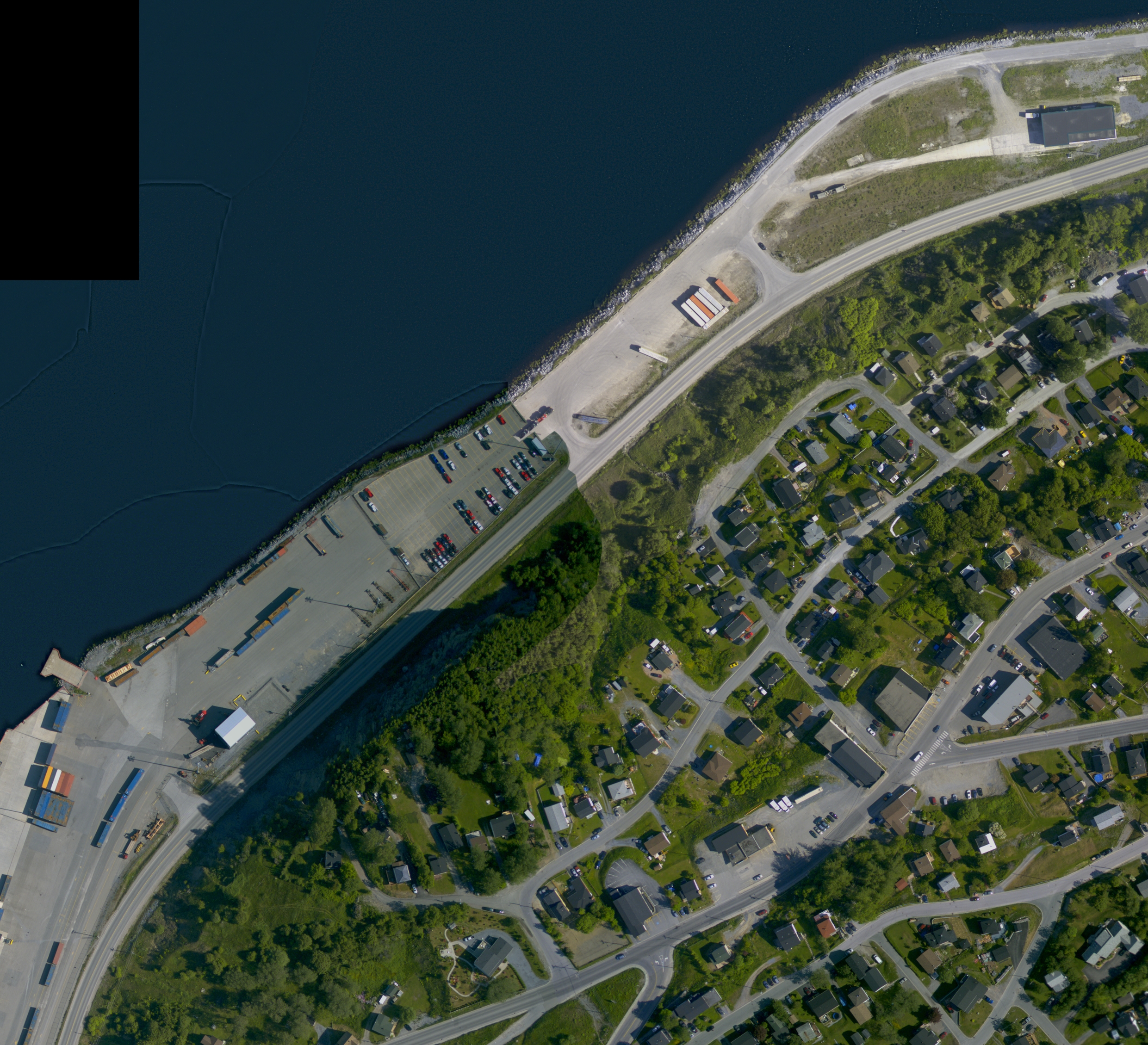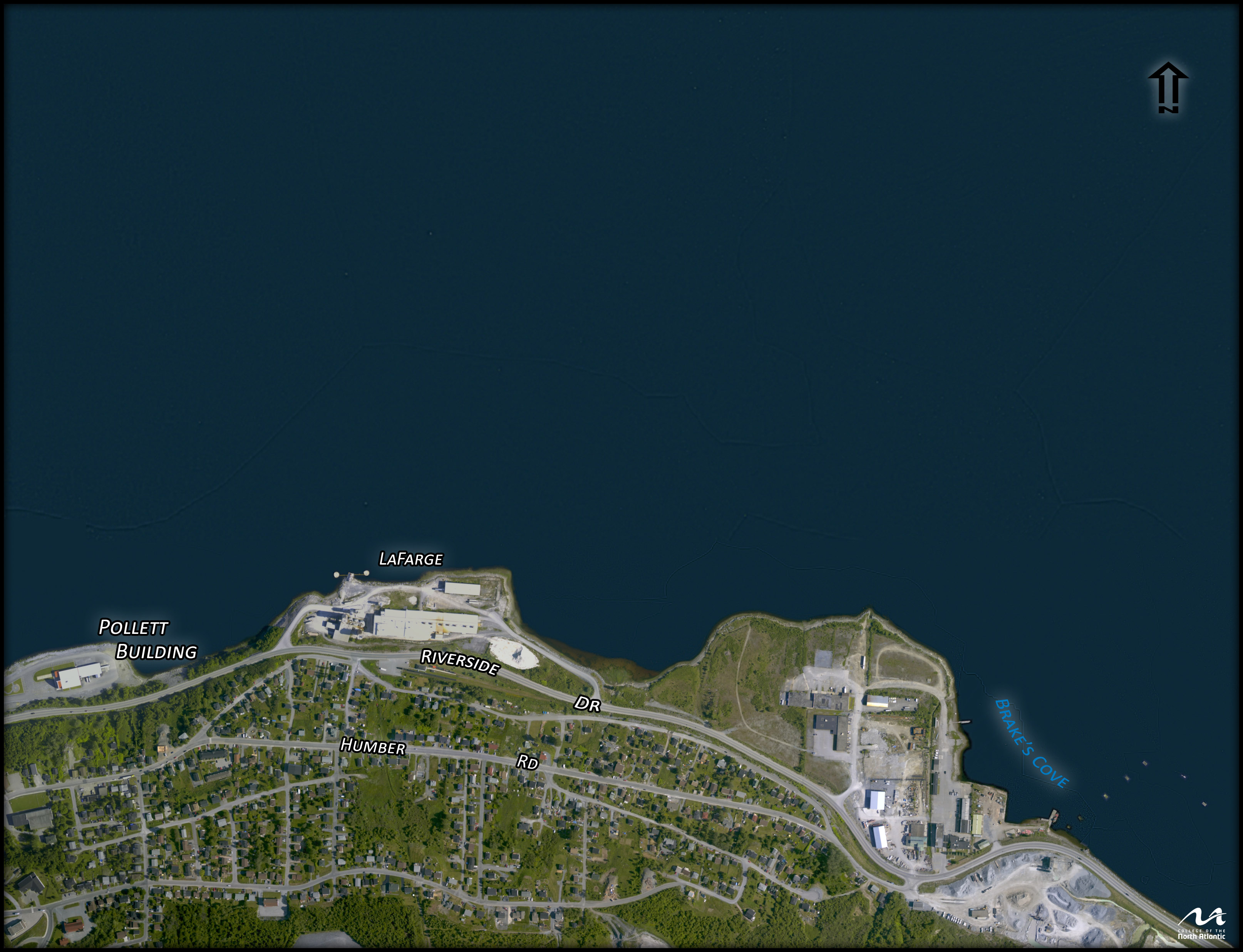 Corner Brook Port Corporation is a member of